Trat Ferries - Latest News
Details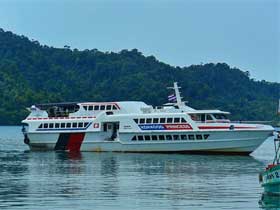 All high-season bus and boat services are listed below and you can quickly click through to the booking form from here.
Details
Bicycles can be taken on any of the Boonsiri Catamaran transfers at a cost of 100 baht per bicycle.
Update January 2019: Boonsiri increased the cost to 500 Baht per bicycle per trip !
Details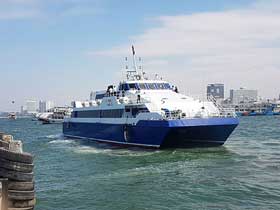 We've expanded the range of services on offer from our website. You can now book the Boonsiri services from and to Bangkok, Pattaya and Trat Airport.
Also available to book from here is the Royal Passenger Liner which runs a daily 2 hour crossing of the Gulf of Thailand between Pattaya and Hua Hin.
Book ferry from Pattaya to Hua Hin
Details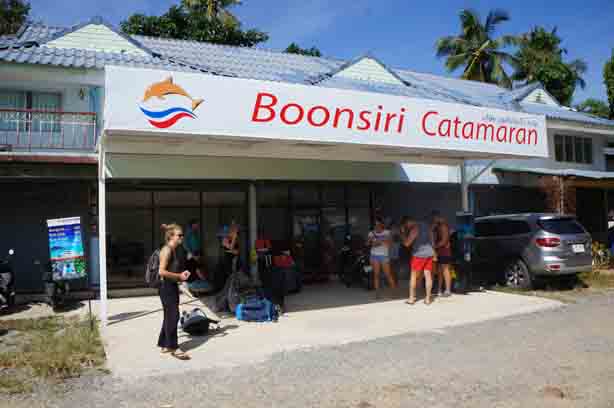 So as to trial the new Boonsiri Catamaran service between Koh Chang and Koh Kood, I decided to make a day trip to Koh Kood. I was booked on the 10am Catamaran from Bang Bao which is scheduled to return to Koh Chang at 12:15 which would only give me a few minutes on koh Kood. So as to have time for lunch in Ao Salad I booked the return with the Bang Bao Boat wooden boat, scheduled to depart Koh Kood for Koh Chang at 13:00.