Schedules and Prices
Choose your route here then the available times for that route will be shown. You can then choose the time and click through to booking. If you want Koh Kham or Koh Rayang, then please use Koh Mak as your origin or destination.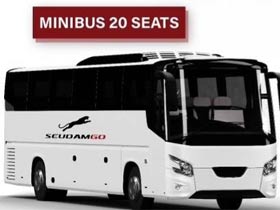 You are making a reservation for the 05:00 Seudamgo Minibus and Catamaran from Bangkok to Koh Mak.
Trip information: This is a Minibus from Kao San Rd then Catamaran from Laem Sok.
Wrong route or time? Click here to change.
In the form below, please enter your date of travel, your name, the number of passengers and your email address.
If you know them, please also enter the names of your hotels in Bangkok and Koh Mak.
After you click on submit, your booking request will be sent to us and you should also receive a copy of this. Following our validation of your request, and if there is availability, we will reply to you with our request for payment, or with a request for further information if your request was unclear or incomplete.
Anything not covered by this booking form or if you have any queries or more specific requirements, then please contact us using the general contact form here.
If you want to choose a different route or time, then go back to the route table by clicking here.
Departures from Bangkok: Getting to the boat
Pick up from your hotel in Bangkok is not provided. Please arrive at the departure point in Kao San Road within 15 minutes of the scheduled departure time. A bus then takes you to the Trat pier for the boat to Koh Mak. Pick up is also possible from Rama-9 and from Suvarnabhumi Airport.
Arrivals in Koh Mak: Getting to your hotel
You should advise your resort on Koh Mak that you're arriving at Ao Nid pier by Minibus and Catamaran at 12:40. They will provide a taxi to bring you to your resort.